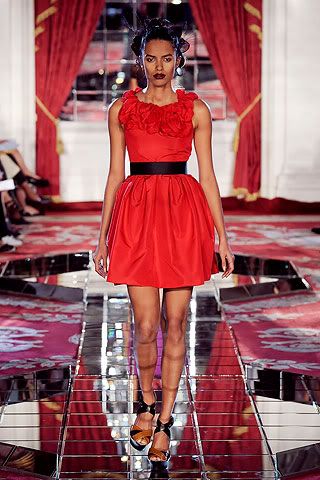 Cayenne is hot at Jason Wu

Embrace the season of spring with a little bit of spice in your wardrobe. Spicy colors were dominant during the spring 2010 runway shows, with saffron, allspice, and cayenne pepper hues. On the runways of high-end fashion designers such as
Fendi and Phillip Lim
, it was apparent that a spice influenced wardrobe would be one of the hottest trends for spring.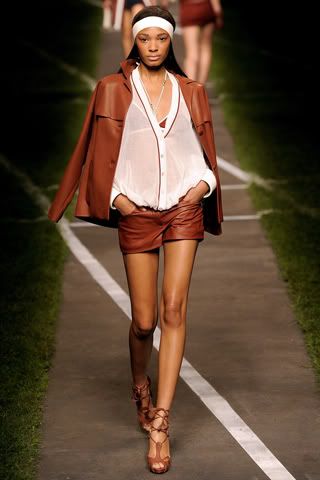 Cinnamon spice is everything nice at Hermes.

Hermes'
sporty 2010 spring wardrobe, which was inspired by the sport tennis, showcased fabrics rich in hues of curry powder and cinnamon.
Jason Wu
, whose career taken off thanks to
Michelle Obama
, played with color throughout his spring 2010 collection.
Wu's
collection featured a few skirts and a dress noticeably dyed in rich hues inspired by a mustard powder spice.
Carolina Herrera's
spring collection was illuminated with colors that were influenced by a few spices as well.
Herrera
incorporated designs with luxurious fabrics such as jacquard and satin in deeply saturated tones like pumpkin spice and nutmeg.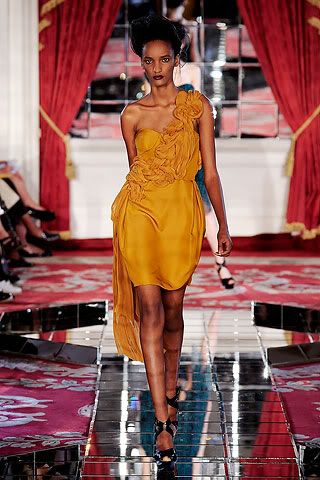 Cutting the mustard at Jason Wu.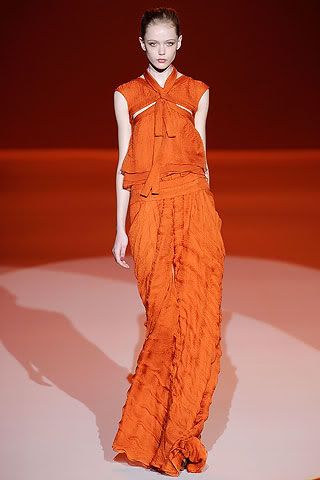 Pumpkin makes a statement at Carolina Herrera.

Whether you're in the mood for a little curry or cinnamon spice, brighten your wardrobe this spring with a few dashes of spicy hues.