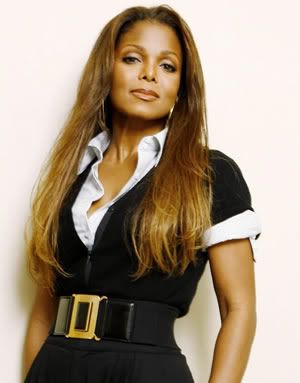 Such a class act,
Janet Jackson
is one of my favorite celebs. She not only seems to have a great head on her shoulders, she also has a great sense of smile. With platinum-selling albums and a killer smile (that should be insured I might add),
Damita Jo
knows how to work the red carpet. She favors long dresses, skirts and pantsuits with killer heels. Her makeup is always flawless and her accessories complement her well. Whatever
Janet Jackson
wears, she does it with style.