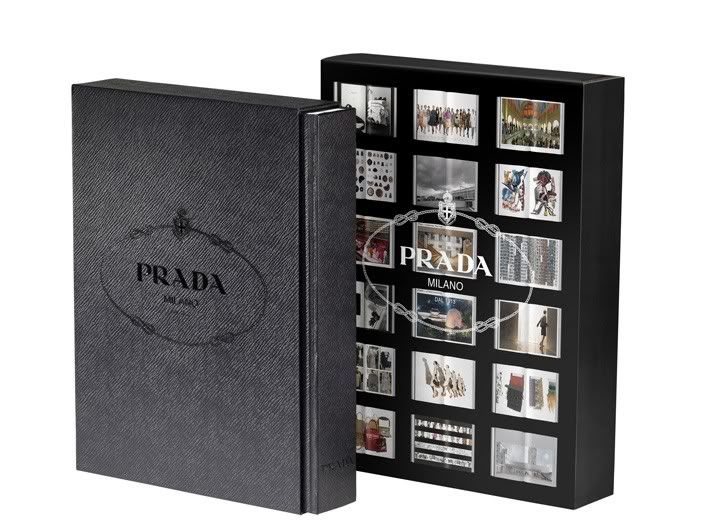 Just in time for the holidays,
Prada
is unveiling a 700 plus page book covering 30 years of the brand on fashion, art, architecture, cinema, and communications.
Prada Group CEO Patrizio Bertelli
says
Prada
is about more than fashion. The book depicts how Prada expresses itself through a variety of mediums.
The book, aptly titled
Prada
, is published by
Prada Progetto Arte
will be sold in
Prada
stores worldwide, in select bookstores and on
prada.com
.